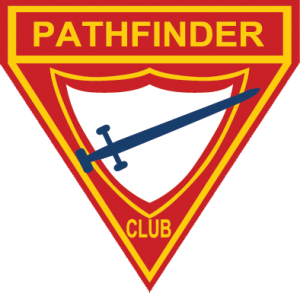 [table]
Camporee Registration 2015

Camporee 2014 Registration Documents
 Track Events Registration
 Camporee 2015 Schedule – Do Something
 Pathfinder uniform guidelines
for Adventurer Camporee Registration Click Here
[/table]
Pathfinders are a worldwide organization of young people sponsored by the Seventh-day Adventist Church. Its nearly 30, 000 clubs operate in 120 countries around the world. Young people of any religious persuasion, or none at all, are welcome and encouraged to join the organization. The Pathfinder organization is very strong in the Greater New York, where there are over 100 clubs and thousands of Pathfinders. The Pathfinder Club is for young people who are between 5th. and 10th. grades (ages 10-15).The Pathfinder organization leads its members into a growing, redemptive relationship with God. It helps to build its members into responsible, mature individuals, and involves its members in active selfless service.
[one_half]
[/one_half] [one_half last]
[/one_half]
Objectives of Pathfindering
The Pathfinder Club will encourage its members to belong to the church, confess their Christian faith, and take an active part in fellowship, worship, outreach, and service.
The Pathfinder Club will involve its members as full partners in all aspects of the church's ministry to its members, to the community, and to the world.
The Pathfinder Club will challenge its members in the mission and ministry of Christ through the church so that God's Word becomes meaningful and fruitful in their lives.
Link to: Pathfinder & Adventurer Coordinators Advisory
for Adventurer Camporee Registration Click Here
[/table] [table]
History of the Pathfinder Club

Pathfinder History Brief
Pathfinder Story
[/table] [table]
Forms

Pathfinder Membership Application and Health Record
Pathfinder Member Registration Form
Pathfinder Staff Registration Form
Induction Form
Pathfinder Investiture Form
Pathfinder Monthly Report
Permission and Medical Form
Staff Service Form

End of Year Forms

Director of the year
Pathfinder of the year
Master Guide of the year
[/table] [table]
Pathfinder Logo

These graphics have been created in vector format (for large format printing, screen printing, trailer size logos, etc.) by Pathfinder friends Gerald Ganson and Cailin Gerrans. If you simply need a small jpg of the Pathfinder logo, please visit this link

Logo Package (Zipped File with logo in different vector formats)
Adobe Illustrator
.ofm file (for stitching / embroidery machines)
[/table]